MediBackup Cloud Service
Cloud your business and never worry about hardware. We provide fast, secure and reliable cloud solution to suit your business. It's never been so easy as it's today with MediBackup.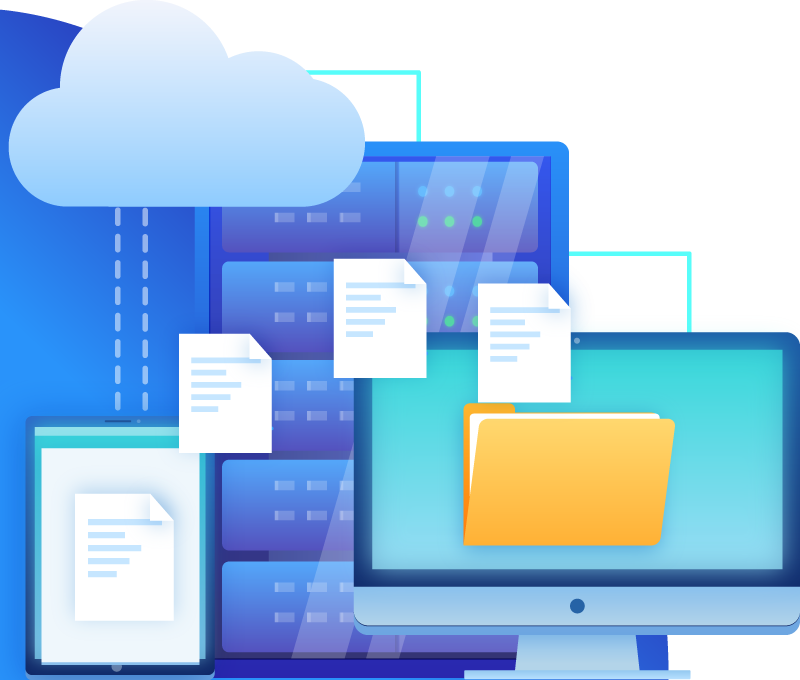 Safe & Secure
Secure service you can rely on, Cloud Encryption already done for you without a single code your end.
Our Services
MediBackup, Fast, Secure and Reliable cloud service. It's never been so easy as it's today with MediBackup. Having us working for your business without worry about hardware business, all with easy online service to suit your best business needs.
Your Own Cloud Backup Storage
Do you prefer using your own cloud storage?
This feature is now available per request, find out more about the Cloud Storage Providers we support.

Local Servers
We have multiple servers locations in every state at AU. You can rest assured no matter where you are, we are your cloud service provider, Australia-wide, world-wide, international!

Uptime Guarantee
In addition to high physical security, all servers are protected with UPS and backup generators, you just can't beat this affordable peace of mind solution!
Dedicated Support
Reliable support meets your business needs. Walk through and free training with a friendly staff who chat to you to understand your business needs, it's not just a cloud plan but it's a customer relation strategy. We work on unique business solution.
Our Features
Enjoy Preconfigured Service or Full Control
Whichever suits you will work for us, we got them all. Weather you an I.T administrator and you know your needs and settings so you in full control account OR you just a user and want the job done we setup the service for you to have you in cloud business in no time.

Support multiple devices access, you always ahead with email notifier and reports.

High bandwidth up to 10GB port speed to make sure operations are done seamlessly. 
Our servers located in Australia. You can rest assured no matter where you are, Your backups are stored locally and secured.

Secure service you can rely on, Cloud Encryption already done for you without a single code your end.
Access reports and jobs history within the app in your local machine. Export them to your preferred format.
With MediBackup sky is the limit. your backups are here whenever you need them and no one else has access to them except you with our server side encryption feature.
File Management
Multiple Ways of Access When Needed

Web Portal Access
Access your backups through our secure web portal within your browser, download, check status and even create temporary shared link to your backups for your I.T administrators access.

Malware & Virus Protection
Our client software knows when your backups are infected due to scan before backup feature. So you always have a fully cleaned backups you can go back to.

Always Connected
Your server or desktop always connected to our servers, which enables us to notify you incase it goes offline. Client software fully shipped with amazing features not just backup plans, Restore, Download, Sync, Check Reports, Export Reports and many more.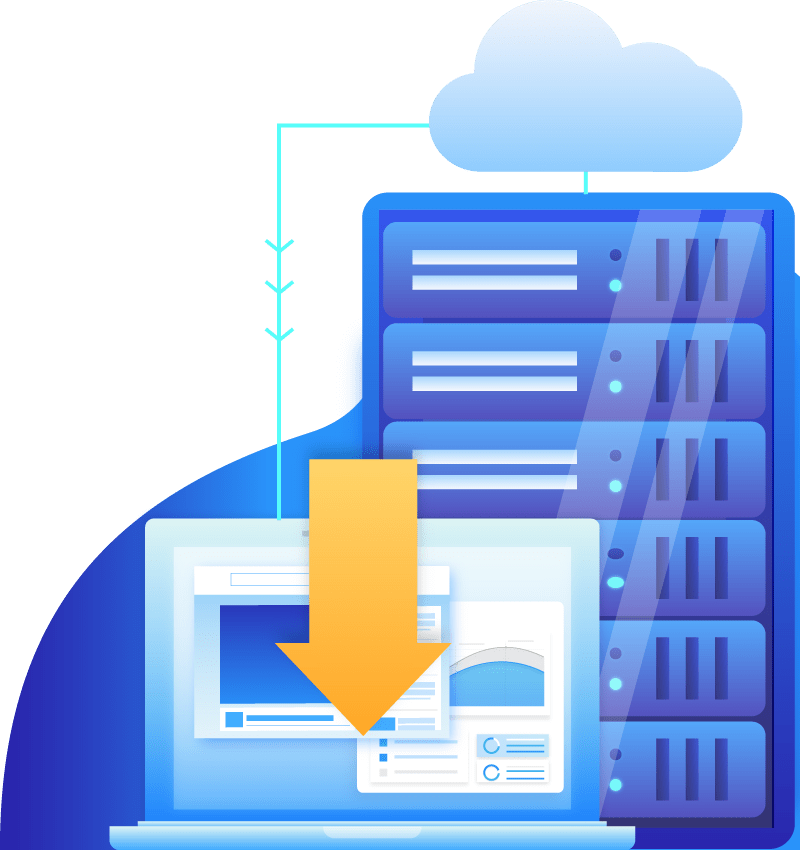 Easy Setup
One Click Setup
It's never been this easy, one file and a simple install. All automated for you, No need to go through complicated setup and configurations.
Backup plans wizard and recommendations
Physical machine or even Virtual Machine
Files, Folders & System State Image Backup
Full & Differential Backup Option
Full Schedule Control With Plenty Options
Backup Locally, Network, Cloud Or All Together
Not Just a Backup But Also Restore Plans
Restore To Different Location Or Even Different Hardware
Backup Your Plans & Settings, Never Have To Configure Them Again
Restore Backup From USB Drive During Boot
Convert Backups To An Image For Easy Restore (Virtual Machine Handy)
Malware & Virus Scan Option
Talk With an Expert to Get Started Today!
Talk to us and one of our experts will explain the amazing possibilities you can get with our Cloud Service to boost and secure your business. 
Pricing
Cloud Plans & Pricing
Standard
10GB Storage Space

30GB Monthly Bandwidth

1 Database Per Account

Self Backup Jobs Management

Cloud Web Access

Cloud Client Software

Email Notification

In-App Full Reports & History

Basic Support With Email Tickets
Professional
50GB Storage Space

Unlimited Monthly Bandwidth

Unlimited Database Per Account

Pro Backup Jobs Management

Cloud Web Access

Cloud Client Software

Email Notification

In-App Full Reports & History

Pro Support During Business Hours
Enterprise
150GB Storage Space

Unlimited Monthly Bandwidth

Unlimited Database Per Account

Pro Backup Jobs Management

Cloud Web Access

Cloud Client Software

Email Notification

In-App Full Reports & History

Priority Support With Remote Help